About Us
Divers Fleet is a boat tour agency offering full charter reservations for luxurious liveaboards of yachts for affordable prices that can accommodate up to 26 guests for kite safari, scuba diving safari, cruising and partying trips. Currently, the agency is operating two liveaboards: 5* luxury safari liveaboard M/Y Odyssey with 14 cabins, capacity for 28 guests and a reputation across the Red Sea that speaks for itself; and M/Y Dolce Vita with 13 cabins and capacity for 26 guests. Our dive guides will make sure they cover all that you will see and experience prior to every dive. Jump in and enjoy a mind blowing jacuzzi and massage after a breath-taking dive.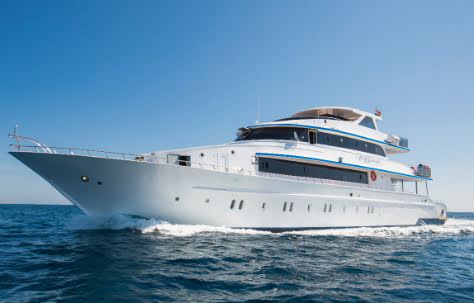 Our Vision
To provide the most diverse and of the highest quality safari liveaboards for the group and private safari trips to the most popular Red Sea routes. The company's success comes from the service. The top priority here is to keep the valuable customers satisfied, to help them enjoy what they are passionate about and to draw a smile on the guests' faces due to their amazing and unforgettable experience with Divers Fleet team.
Our Mission
To ensure that kite safari or scuba diving safari trips provided by Divers Fleet become an unforgettable experience for the guests leaving everyone with lifetime friends and a reliable liveaboard with a professional and friendly crew to return to each year. The quality of the liveaboards is guaranteed by putting M/Y Dolce Vita and M/Y Odyssey on dry dock every year to add interesting new features and designs that are always appreciated by the new and return clients.